I hit 300,000 unique viewers sometime over the weekend. I allowed myself some time to imagine why... the changes to the blog, my new goals to read 300-350 books in a year.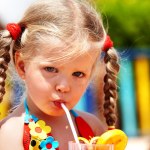 I told myself I could grow up to just drink and read books!

After pouring a celebratory shot of Bailey's and Godiva into my coffee, I looked at the stats.
Okay, who is doing a project on
Number the Stars
by Lois Lowry? First, students, you never, ever, use a blog as an informational source. Especially a blog by a delusional drunkard wannabe. Second, if you are semi-smart enough to quote from the blog, your teacher will put it into the google machine and find THIS. I am a quasi-English professor, so I know. Last of all, if you do quote this blog and cite it, no instructor would believe it as a reliable resource. See also: Wikipedia, Sparknotes, Yahoo Questions.
Teachers? Do not assign this book at the same time.
It is almost noon. Time to switch to vodka sevens and never trust the stat spikes again.