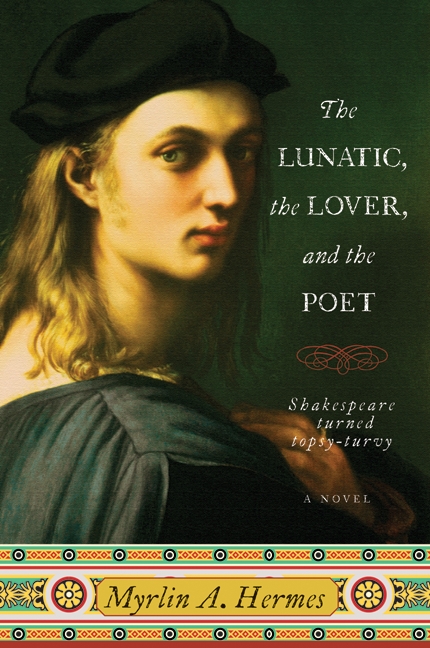 Into metafiction? Have I found a book for you.
Horatio casts Hamlet, a student at Wittenberg University, in a play for the wealthy merchant Baron de Maricourt. Soon, the baron's wife, Lady Adriane, becomes entangled in the affair, and not long after the arrival of a certain Will Shake-spear further complicates matters in the play and in love affairs.
Some of the Shakespearean references may fly completely over the reader's head; in fact, some of the references make it difficult to understand the novel unless you know your Shakespeare upside-down and sideways.
But, if you like this, and you like metafiction, and you like threeways and a bit of unique writing, give it a go. Though not my cuppa, it might fill you to the brim.