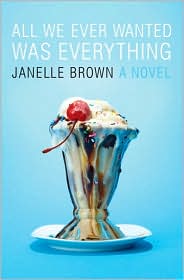 Well, this isn't a good sign... I quit reading the Man Booker finalists and despise the first book that I try (recommended by Bookslut).
Man leaves wife for her tennis partner via a nasty letter delivered by bicycle messenger. Daughter is branded a slut by school bathroom scribes. Other daughter is broke and belittled, trying to hide it all from uber-rich mama and papa.
I wish I could say this was simply boring, but since it didn't get be to sleep last night, I'd have to say it was just poorly written. Sorry, I'm cranky when I don't get my full eight hours.