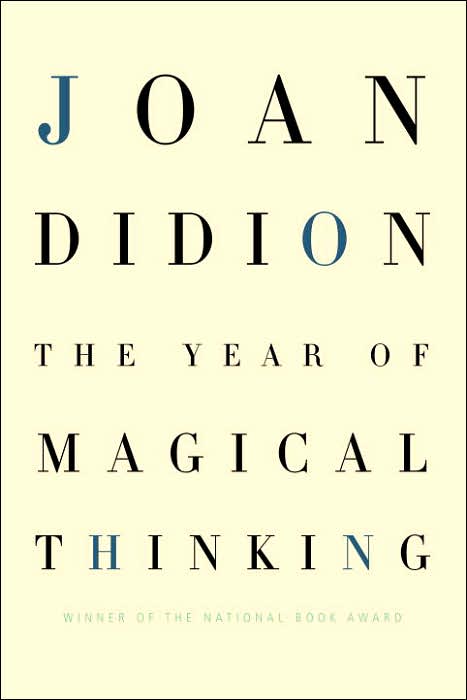 Joan Didion had an awful year. First, her daughter is comatose after complications due to pneumonia. Then, her husband of nearly 40 years dies of a massive heart attack.
To survive each day, she creates her own system of denial. She manages the mornings by doing crossword puzzles; she maneuvers through the day by avoiding places that remind her of John, her husband.
Eventually, she'll have to go through the typical stages of grief. But, as she states at the end of the book, she hasn't gotten there yet. She has no resolution.
I'm a bit tired of widows and widowers after a series of books. Perhaps it is the current vogue topic or theme. However, of all the books I've read, Didion's is the best, most likely due to the non-fiction aspect. She is still trying to remember the two days before his death. Reading about her struggle is like gazing through peanut brittle: too "mudgy," as her daughter says. But I can't imagine writing about it at all.
I felt pretty cool when I figured out that the slightly different letters on the cover spelled out "John," her husband's name. Unfortunately, that was the biggest jolt of excitement that I had over the book. It's more the timing than the writing.
3.75 out of 5.0
Black Magics
.